Written by Ardent Editor on July 15, 2011 – 8:52 am -
This website is for informational purposes only. This is provided as a service to download old files. There are no support forums; do not email us for support.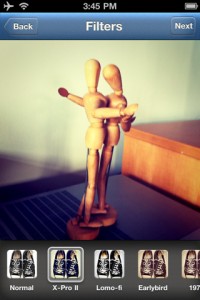 As more and more apps become available for iPhone, it is tough to choose which ones to download. This year's list of iPhone's most promising apps range from the utilitarian to entertaining, turning your smartphone into a device with many uses.
Instagram – This free app has become one of the fastest-rising social networking apps in the mobile realm. It allows users to take photos, add some filters and effects, and share them on social networking sites. Apart from being a third-party tool, Instagram has become an effective image-based social network app by itself as users can establish a network of friends and contacts whose pictures you like within the app itself.
Star Walk – Not everyone may be astrology geeks, but all of us wonder about the stars we see on the night sky. Beginners can simply hold their iPhone towards the sky and let the app scan for stars and identify them based on the distances between stars. The app can even identify constellations and provide you with valuable information about them, such as its common and Latin names, as well as the number of stars located within the constellation. Astrology geeks, meanwhile, can appreciate the app's extensive catalogue of objects found both in shallow and deep space.
Kindle – Yes, Amazon's digital book reader also comes as an app for your iPhone. It allows users to sync all your digital books between devices that have Kindle, so you will never have an excuse not to read your book. The Kindle app for iPhone also has an option to look up words on Google and Wikipedia, as well as building an in-app dictionary. Note that you need an Amazon account for this app to work.
Dead Space – Regarded as one of the most terrifying horror games in console, Dead Space brings the terror on your iPhone. Developed by Electronic Arts Mobile, this app fully utilizes the iPhone's functionality, featuring a minimal interface, a wide display of brutal weapons, and a touch-based gameplay. It may seem pricey, but players will appreciate the game's five-hour storyline and intense action sequences that are worth the cost.
Bear Grylls: Bear Essentials – Not only the iPhone can be used as a means to travel from Point A to B, but also as a survival booklet. The app features worst-case scenarios such as being stranded up on a mountain or in the middle of the jungle, as well as ways on how to survive in these situations. It contains helpful videos and diagrams, helping you to make it through the day until a rescue helicopter spots you. Let's just hope your iPhone remains on during those times.
Tags:
iphone apps
Posted in
Apps
|
No Comments »
Leave a Comment