Written by Ardent Editor on July 21, 2011 – 10:51 am -
This website is for informational purposes only. This is provided as a service to download old files. There are no support forums; do not email us for support.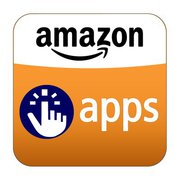 Apart from selling books and CDs online, Amazon has recently branched out to app distribution with the Amazon Appstore. This software distributor site offers free and paid applications for Android-based smartphones and tablet computers.
The reason why Amazon chose to distribute Android apps over iOS apps is because the former sells more rapidly. The Android Market of Google, for instance, now offers more than 150,000 apps. What makes Amazon Appstore different from the rest is it makes easier for users to browse and discover apps that they like, even using the user's purchase history from Amazon.com to recommend Appstore apps.
Note that Amazon Appstore is only available for United States-based Amazon.com members.
Tags:
app store
Posted in
Developer Tools
|
Comments Off

on Amazon Appstore