Written by Ardent Editor on September 23, 2011 – 11:48 am -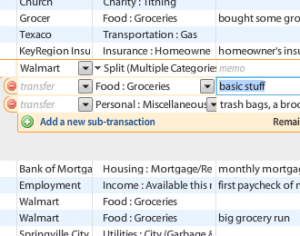 Old-fashion budgeting can be tedious without the patience and know-how. If you are not careful with how much you spend, you may end up throwing money away without knowing it. Good thing there are budgeting software that can help you monitor where the money goes. Here are some of the most recommended budgeting software in the market.
YNAB – Short for "You Need a Budget," YNAB began as an Excel spreadsheet by developer Jesse Mecham, which eventually grew into a stand-alone application called YNAB 3. It has been named one of the best personal finance software for 2011 in an Ask.com poll, as well as received multiple praises from critics. YNAB 3 is recommended for people whose finance issues are far less than complex. A free trial of the software can be downloaded and users can learn more about it from YNAB's development team with their free online classes.
Quicken – Developed by Intuit, a leader in financial software category, Quicken is the personal finance version of the more popular Quickbooks accounting software. Quicken features a user-friendly interface, automatic download of your bank information, and a lot of budgeting tools.
Mint.com – Started out as a startup in 2005, founder Aaron Patzer sold Mint in 2009 for a whopping $170 million to Intuit. Mint.com allows you to track personal finances, receive offers from companies who offer "better" loan or savings rates, and receive email and text alerts if you go over budget or have questionable transactions. Unlike other budgeting software, Mint.com is free of charge, although it does not have all of the tools found in its expensive counterparts.
BudgetTracker – This free online tool not only allows you to manage all of your finance in one place, but it also gives you the power to create budgets, track contact, shopping lists, garage sales, and other things you need to manage in a daily basis. BudgetTracker also allows you to forecast your income and perform activities for your businesses such as invoices, inventory management, income statements, and balance sheets.
DSBudget – This free software package, which is developed through open source, is designed to be simple. You assign your expenses into categories and the program shows where the money goes using text-based reports and graphs. Because it is a small-sized program, DSBudget does not run slowly on older computers.
Source: Financial Edge
Tags:
budgeting software
,
financial software
,
personal finance software
Posted in
Software
|
Comments Off

on Top Personal Finance Software