Written by Ardent Editor on March 13, 2013 – 3:37 am -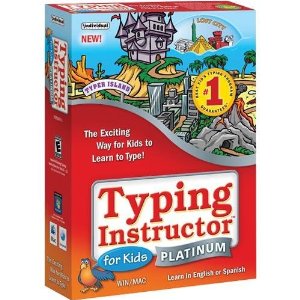 When it comes to using the computer, kids usually find it easy to learn. But what they learn from using it may not be the proper way. Take typing on the computer for example. Most kids learn to type on the computer keyboard by themselves or when playing games on it. In time, they might get better at it. But right from the start they may not be using the right method or technique that allows for faster typing. The Typing Instructor for Kids program may help correct this problem in a fun way.
Kids usually have this intention to see computers as a gaming device initially. This leads them to use it more for playing games. They tend to neglect learning to type on it the right way. The Typing Instructor for Kids software will help making learning to type more fun.
The Typing Instructor for Kids helps your kids learn the basics of typing on the computer in a fun way. The whole experience is based on kids getting on an exciting adventure on Typer Island. There, kids learn the keyboard basics based on an age-appropriate Typing Plan. There are step-by-step typing lessons, take on typing challenge as well as games. Kids can search for treasures, explore different lands, and do a wide range of typing challenges, all designed to help kids learn how to type and do it in a fun way. The Typing Instructor for Kids software is available at Amazon for US$13.
Tags:
kids typing software
,
typing instructor
,
typing software
Posted in
Apps
|
No Comments »
Leave a Comment