Written by Ardent Editor on October 31, 2014 – 11:26 pm -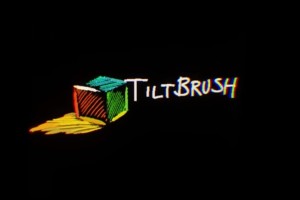 Painting, even in today's age of new technology, is still a 2 dimensional activity in general. You have your brushes and your canvas to work with. But you are usually limited to painting on a flat plan. But that may be about to change with the Tilt Brush, a new and exciting 3D painting program.
The Tilt Brush is a unique application that may be something you have not seen before. It is a virtual reality app prototype for the Oculus Rift that uses the virtual plane as your canvas. You also have a grid that floats in virtual space that becomes your canvas. What makes it unique is that users can adjust the grid according to how they wish to reposition what they draw or paint into the canvas. When painting the ground, users only need to position the grid parallel to the ground. If they wish to paint something vertical over it such as a tree, they only need to adjust the grid 90 degrees from the ground. The grid can be readjusted in many different ways to create 3D drawing and paintings.
Aside from the floating canvas grid, there are also floating menu boxes on the sides that feature the different tools and effects users can use with Tilt Brush. This unique 3D painting app provides a unique and interesting way in creating 3D images in a fun and simple way. For now, Tilt Brush remains as a prototype app as it may be available only once the consumer edition of the Oculus Rift headset becomes available. But the demo video available that shows what it can do is pretty awesome. It is just one of those new apps that makes virtual reality exciting and fun to experience.
Tags:
3d painting program
,
tilt brush
,
tilt brush 3d painting
,
unique digital painting app
Posted in
Photos & Images
|
Comments Off

on Tilt Brush 3D Painting Program