Written by Ardent Editor on May 29, 2015 – 6:49 pm -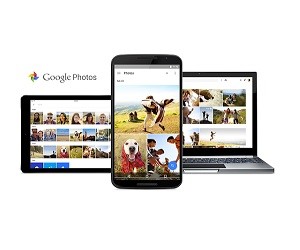 People love taking photos. It is the most convenient way to capture memories and relive the moments in thought several years later. And with smartphones now coming with the standard front and rear digital cameras, people are taking photos more than ever. This leads to a collection of photos that can use up a lot of the phone's memory. Over time, this can even affect your smartphone's performance. There are many solutions offered out there to help resolve issues of smartphone photo overloads. Google offers one solution by its new Google Photos App.
Google announced its new Google Photos app that allows users to store high quality photos and even videos in the cloud, making them accessible through different devices. It is a convenient way for you to store and organize your photos that can sometimes litter through your different portable devices. It becomes a challenge to try to locate the photos you need once you have gathered a sizable collection through years and years of photo taking here and there.
With the Google Photos app, you now have a private place where you can store and access all of your photos using your smartphone, tablet or computer.
Google Photos also makes it easy for you to share your photos to friends and family online. The usual way is usually to download and re-upload those photos, which can take up quite a bit of time. Google Photos makes this easier by letting your share photos you choose from the app by creating a link that you send to friends, colleagues and family members. The recipient of the link can immediately view the photos you share without the need to download a special app or to log in.
The Google Photos app surely helps eliminate many of the frustrations people experience when trying to manage and organize their huge photo collection. This app offers unlimited downloads for high quality photos in print-quality resolution, ensuring that you always have space available for your newer photos and never run out of storage space. The app even offers tools to help you make adjustments and edits on your photos as needed. You can even create slideshows of your photos through this app.
Google Photos is not, in any way, an innovative way to organize and manage your photos. But it is one of those few apps that offers you many of the tools needed that people usually gets from different apps. What's more, Google Photos is free, so it will not cost you anything to use. Well, maybe except when you need to spend time downloading all your past photo collection into your Google photos account. This app is now available for free for Android and iOS devices as well as on the Web.
Image Source: Google Blog
Tags:
cloud photo storage
,
google photos
,
google photos app
,
new photo storage app
Posted in
Apps
|
Comments Off

on Google Photos App