Written by Ardent Editor on June 27, 2015 – 2:28 am -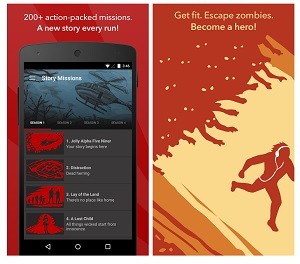 Taking and accomplishing your fitness goals takes discipline and motivation. Making a habit of jogging regularly is just an example. Some people may be forced to do it just because they have to stay fit and that is the most convenient way they know. But it will be a different thing when you make running a fun and enjoyable experience. You can do that while using this Zombies Run! Android app.
The Zombies Run! Android app will make your daily running into as adventure. You venture out into your daily run as if you are in an apocalyptic world filled with zombies. The setting is made possible by the use of audio you hear from your headphones. Your running then becomes an ultra-immersive adventure where you need to make supply runs or just try to avoid the zombies by running. You get your heart pumping the adrenalin as you start to forget that you are jogging and go into a zombie adventure. Just put on your running shoes and your headphones. Open the app and then you are ready for another adventure once you venture out that door.
The Zombies Run! Android app combines audio drama and pulse-pounding songs to give you a unique experience when you go for a walk or jog. The app offers different missions and stories that runners can try out for each jogging session. The free download comes with six missions free. Additional story missions are available in the Pro version for $2.99 per month or $19.99 per year. You can check it out on Google Play for the added details.
Image Source: Google Play
Tags:
adventure app
,
fitness app
,
immersive adventure
,
immersive android app
,
zombies run
Posted in
Apps
|
Comments Off

on Zombies, Run! Android App