Written by Ardent Editor on July 17, 2015 – 3:13 pm -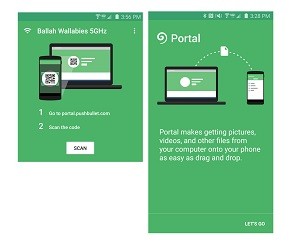 People nowadays have this need to share their lives online. Whether it be pictures of a recent vacation trip, a video of a memorable event or just an important story to tell, people will want to share it with others. People will want to do this in the most efficient and the most convenient way possible. But most of the time, the process of transferring files from one device to the computer and vice versa can get in the way. It can slow down people using the usual time-consuming process of transferring files. But other solutions are now available such as what the new Portal WiFi File Transfer app offers.
The Portal WiFi File Transfer app allows you to transfer files from your computer and into your smartphone in the fastest way possible. This will allow you to share and view your file collection easily via your smartphone. The app does all this through WiFi so your mobile data limit will not be affected. Using the feature is just easy- you only need to open the app on your smartphone and pull up the portal.pushbullet.com site from your computer. Use your smartphone to scan the code on the home page of the site and then you're on.
Users can then drag and drop files from their computer and into the browser window. Any of the files it contains are then automatically sent to your smartphone using the WiFi connection. The app does this quite fast even when transferring files as whole folders. When done, you simply need to disconnect and then your off to go. Users can then access the files through their smartphones and can either edit, delete or do anything they wish with them. It is such a simple yet effective solution of transferring files from one device to another. The Portal WiFi File Transfer App for Android devices is available for free download at Google Play.
Image Source: Google Play
Tags:
android app
,
computer to smartphone file sharing
,
file transfers
,
portal app
,
portal wifi transfer app
Posted in
Apps
|
Comments Off

on Portal WiFi File Transfer App