Written by Ardent Editor on December 19, 2015 – 5:53 pm -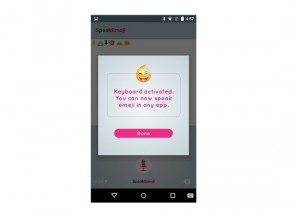 People now have several different ways to communicate. From print, voice and audio, all these have been made possible through the effective use of technology. But there are also other forms of communication that comes out of the usual interactions between people. One example is the use of emojis. They are usually icons and graphic characters that take the place of words in order to covey an idea or thought. Emojis have proven to be quite popular, especially now that people find it more convenient to communicate through text messages. And emojis are usually used to add a bit of humor to messages. The SpeakEmoji App can help you even create messages out of emojis if you wish.
The SpeakEmoji App is a fun app that will allow you to create emojis out of any spoken word. Once you have the app downloaded on your smartphone or tablet, all you need is to speak to your phone or other compatible device and then see the words translated into emojis. Will it get your point across better when you send all your messages in emojis? No, not necessarily. But it is a fun and interesting way to give some more humor to your messages. The app does the hard work of choosing the emojis that matches with the words spoken. The app also makes it convenient for you to share the created emojis through your different social media accounts. The SpeakEmoji App is available for both iOS and Android devices for free download on both the Apple App Store and Google Play.
Image Source: Google Play
Tags:
android app
,
emoji app
,
emoji characters
,
fun app
,
ios app
,
speakemoji
Posted in
Apps
|
Comments Off

on SpeakEmoji App Translates Your Voice Into Emojis